Gain an accredited mediation skill set with our intensive short course.
Through our intensive course, you'll learn to facilitate mediation, within a structured and facilitated negotiation process and framework for resolving disputes.
This course will enable you to:
gain the practical skills needed to be a mediator - an independent and impartial person who assists people in conflict to generate options, negotiate agreements and resolve disputes.

develop knowledge and skills of the mediation process, and how to apply these when working with clients, customers and colleagues, including across workplaces and community settings.
This course provides nationally recognised training and assessment for a Mediation Skill Set (CHCSS00110) through the Australian Qualifications Framework.
Upon successful completion of this course, students are eligible for entry into the CHC81115 Graduate Diploma of Family Dispute Resolution as a pathway to becoming a qualified Family Dispute Resolution Practitioner.
Participants can also elect to undertake an additional day of assessment to become an accredited mediator, in accordance with the national practice standards set by the National Mediator Accreditation System (NMAS). The cost for this additional assessment day is $787.

This course offers:
An interactive learning experience with online and face-to-face blended learning solutions – engaging where you ask questions and interact and, see skills demonstrated and practice first-hand
Highly-experienced trainers, practitioners, clinicians and facilitators with experience in corporate, family and community mediation
A leading provider of mediation and dispute resolution services for over 30 years, we continue to deliver both funded and unfunded services

Upcoming course dates/times
October 2021
18 October: Online materials available, introductory webinar 10am to 11:30am AEDT
9, 10, 11 and 18 November: Face-to-face workshops in Camberwell, 9am to 5pm AEDT daily
15 November: Assessment day (optional) in Camberwell
Contact us
Training and Development Team
Phone: (03) 8573 2222
Email: ravtraining@rav.org.au
Relationships Australia Victoria is an RTO (registration code 21977), providing nationally-recognised courses.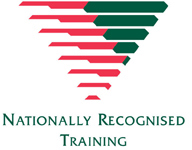 Find out more in our Program Manual