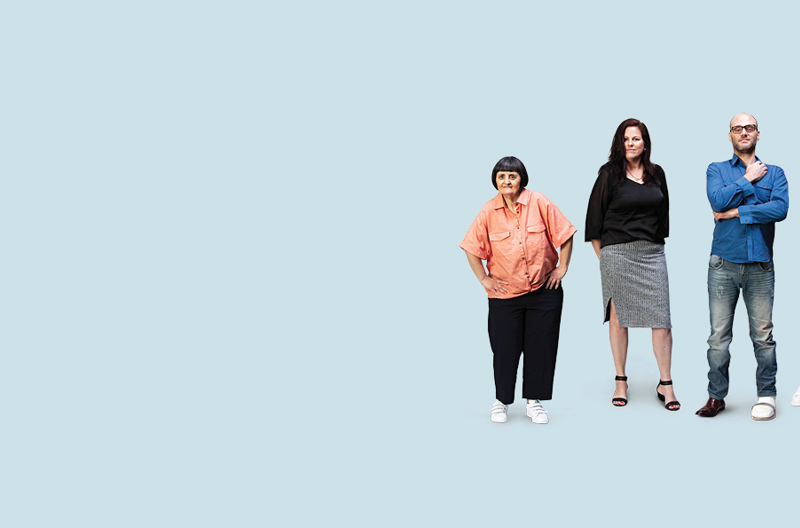 Disability Counselling and Support
We recognise people with disability who have had violence, abuse, neglect and/or exploitation perpetrated against them.
Coronavirus (COVID-19) update:
We are continuing to safely support people during the coronavirus (COVID-19) crisis.
The Disability Royal Commission recognises that people with disabilities may be disproportionately affected by the pandemic due to a range of factors including underlying health conditions but also because they may not be adequately considered in government and community responses to the virus.
RAV's counselling and support service understands that this is a confusing and anxious time for people with disability, their carers and supporters. We understand that people with disabilities will be more impacted during this time. We are still here for you and able to support you. To find out how we can assist you, or to make an appointment, please see the information below, email us or call 1800 317 387.
Disability Counselling and Support for people who have had violence, abuse, neglect and/or exploitation perpetrated against them, and those impacted by the Disability Royal Commission
This free service is available to anyone who:
identifies as having disability and has had violence, abuse, neglect, and/or exploitation; perpetrated against them and/or
is impacted by the Royal Commission into Violence, Abuse, Neglect and Exploitation of People with Disability (Disability Royal Commission) including people with disability, family, friends, carers, allies and support workers.
We would like to acknowledge the lived experiences of Aboriginal and Torres Strait Islander peoples of the Stolen Generations and those who may have been affected by violence, abuse, neglect and/or exploitation. We welcome all Aboriginal and Torres Strait Islander peoples seeking the support of this service.
What is a disability?
A disability is a total or partial loss of the person's bodily functions. The functions can be:
Physical: Hard to walk or move
Sensory: Hard to see or hear or sensory overload
Intellectual: Difficult to think or learn
Psychological: When emotions are painful and hard to live with
What is the Disability Royal Commission?
The Disability Royal Commission has been looking at issues of violence, neglect, abuse and exploitation of people with disability.
Formal submissions to the Disability Royal Commission have now closed. A final report will be delivered to the Australian Government in September 2023.
The impact of these issues being explored by the Disability Royal Commission is still being felt. For this reason, we are continuing to provide emotional support (also known as counselling) for anyone who is affected by these issues. This support is available for people with disability, and their carers and families.
For information about the Disability Royal Commission, please visit disability.royalcommission.gov.au
What can we help with?
Counselling support
Access to interpreters and translation services, if needed to access the service
Information around the impacts of trauma, and skills and strategies to manage these impacts
Help to access other services
Information about the Disability Royal Commission
How can I access this service?
Our service can be provided over the telephone, via video-conferencing, or face-to-face at one of our centres across Victoria (where COVIDSafe). Home visits may be possible under exceptional circumstances.
Contact us
Phone: 1800 317 387 (for the cost of a local call)
Email: [email protected] 
Our service is open from 9am to 5pm Monday to Friday (except on public holidays and between Christmas and New Year).
Communication assistance
Interpreters are available for languages other than English if required.
If you are Deaf/deaf, hard of hearing and/or have a speech impairment, we welcome calls through the National Relay Service.
Step 1: Call 133 677
Step 2: Choose your access options. Visit the National Relay Service website for different call numbers.
Step 3: When asked by the relay officer, provide our phone number 1800 317 387.
For urgent assistance
If you are currently experiencing any form of violence or abuse, or are concerned for your safety, call emergency services on 000 and ask for the Police.
If you need to speak to someone urgently, please call one of the following services:
If you are feeling overwhelmed or thinking about self-harm or suicide, call Lifeline Crisis Support on 13 11 14 at any time
If you need free, immediate, short-term counselling with a trained mental health professional, call Beyond Blue on 1300 22 46 36 at any time
For information and support, call the Disability Royal Commission National Counselling and Referral service on 1800 421 468 between 9am and 6pm Monday to Friday, and 9am to 5pm on Saturday, Sunday and public holidays.
For additional support, view our list of external disability support services.
Relationships Australia Victoria is one of the two organisations in Victoria providing a Counselling and Support Service for People Affected by the Royal Commission. drummond street services is the other organisation.

Crisis support
We are not a crisis service. If you are in immediate danger, call 000 (triple zero).
For urgent support, contact Lifeline on 13 11 14, SuicideLine Victoria on 1300 651 251, Beyond Blue on 1300 22 4636, 1800RESPECT on 1800 737 732, MensLine Australia on 1300 78 99 78 or Kids Helpline on 1800 55 1800.

We are currently experiencing technical difficulties with forms on our website. At this time, you can contact our Disability Support Team via email at [email protected] or by calling 1800 317 387. We apologise for any inconvenience. Thank you for your patience as we work to resolve this issue as quickly as possible.