Executive team

Dr Andrew Bickerdike
Chief Executive Officer
Dr Andrew Bickerdike holds tertiary qualifications in both economics and psychology, and a Doctorate in Dispute Resolution. Andrew has experience and specialist training in individual, marital and family therapy, and family dispute resolution, and has practiced as a mediator and family dispute resolution practitioner for over 20 years.
Andrew has a particular interest in research and evaluation and has initiated and implemented many research projects examining the efficacy of family services programs, in particular mediation services, in the naturalistic setting. He has recently been an industry partner in three current large Australian Research Council Linkage research projects. Collectively these research activities have attracted national and international interest and have influenced the design of models of practice.
Andrew holds positions on external boards, committees and advisory bodies including:
Member of the Family Law Council
Board Member of Relationships Australia National
Board Director of the Mediation Standards Board
Board Member of the Australian Chapter of the Association of Family and Conciliation Courts'
Member of the Australian Dispute Resolution Advisory Council (ADRAC)
Former member of the Subject Matter Expert Group for the Community Services and Health Industry Skills Council – Family Services
Chair of Relationships Australia National Family Dispute Resolution Network
Chair of Relationships Australia National Research Network
Member of the Australian Institute of Company Directors
Former Part-Time Commissioner of the Australian Law Reform Commission to the Review of the Family Law System (appointed June 2018)
Former Member of the Family Court of Australia Expert Reference Panel
Former Member of the National Alternative Dispute Resolution Advisory Council (NADRAC).

Shiranthi Sivarajah
Chief Financial Officer and Company Secretary
Shiranthi Sivarajah has responsibility for the sound and proactive stewardship of the organisation's finance, long-term sustainability and business management. She is responsible for the leadership of the corporate services areas of Information Communication and Technology, administration, assets and property management, executive support and business contract compliance.
Having more than 15 years' experience in financial and operational management within the private and community-based not-for-profit sector, Shiranthi provides a commercial focus with the ability to streamline business operations that drive growth, sustainability, increase efficiency and bottom-line surplus. Shiranthi holds a Bachelor's degree in Commerce, with majors in Accounting and Business Law, and is a member of both AICD and CPA.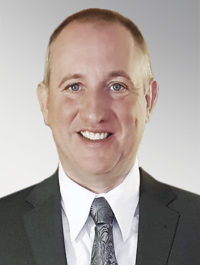 Carl Beeston
General Manager IT
Carl is an IT professional with over 25 years' experience working across multiple industries in varied roles including Helpdesk and System Administrator, Senior Manager ICT and his current position as General Manager IT.
Carl began his early working life as a sales representative in the specialised stained-glass sector, before embarking on a career change into IT. He joined RAV in 2009 as Manager ICT Operations.
In his current position as General Manager IT, Carl plays an important role in ensuring the success of the organisation by contributing to strategic planning, leadership and future direction; and providing support to the Board, CEO, and the Senior Management Team.
He is also a certified project manager in Agile and has experience across many other project methodologies including PMBOK and Prince2, whose principles he has applied to many successful projects at RAV.

Amanda Goldstein
General Manager Clinical Services
Amanda has over 20 years of experience in leadership and clinical practice roles in a range of sectors and strives to deliver innovative and effective evidence-based practice that assists clients to achieve change, create safety, become great parents and connect with themselves and their communities.
She works collaboratively with internal and external stakeholders at all levels by listening and then applying practice knowledge and a deep understanding of ethics, service systems, legislation, compliance and funding requirements.
She has undertaken practice specialist, practice, team leader and clinician roles in adult and child/youth mental health, relationship counselling and family violence services for people who use and experience violence. Previously, Amanda worked in employment services rehabilitating people with psychiatric disability into the workplace, in recruitment and as an architect in the United Kingdom and in Melbourne. Amanda has a range of postgraduate- and graduate-level qualifications in Psychology, Arts, Architecture, Human Resources, Family Violence and Training. She has also presented at conferences and to community groups.

Sharon Greenhill
General Manager People and Culture
Sharon has more than 30 years' experience in human resources (HR). She has undergraduate and postgraduate tertiary qualifications in human resources and industrial relations and has been a Certified HR Practitioner with the Australian HR Institute for over 25 years. Sharon's career has spanned several industries including not-for profit, manufacturing, wholesale/retail and print media with state-based, national and international organisations. She has also worked in start-ups, implementing new HR functions to support businesses.
Her experience includes development and implementation of end-to-end employment life-cycle requirements to attract, engage and retain high calibre candidates. She has negotiated enterprise agreements, and worked across the areas of employment law, performance, safety, WorkCover, remuneration, recognition, culture and workforce development, change management, business acquisition, ISO accreditation and risk, and quality settings. Her particular area of interest is in continuous improvement.
Sharon has also completed a Diploma of Workplace Training and Business Coaching and is an active volunteer at Make-A-Wish Australia.

Suzanne Ichlov
General Manager Operations
Suzanne is a highly-experienced health, community and education industry professional, with extensive experience in the not-for-profit sector, and a proven ability to lead and manage services, projects and teams with intelligence and commitment.
Suzanne has significant senior operational management and change management experience and has held senior risk and quality portfolios, both at RAV and at other organisations at a national level. Her diverse background of roles over the last 30 years includes teaching, psychology, research, project management and contract management. Earlier in her career, she worked in the retail and insurance sectors.
She holds tertiary qualifications in Psychology and Education and is a certified project manager (PRINCE 2), workforce trainer and experienced researcher.
Prior to joining RAV, Suzanne worked with headspace National, performing in senior operational management roles including Business Transition, Contract Management and Capital Works (establishment of new headspace centres) and project management roles where she led national-level projects. This included the establishment of the headspace Youth Early Psychosis Program (hYEPP) with the provision of 9 hYEPP services nationally and a total of 19 new centres across Australia. The hYEPP was a world-first implementation approach to the establishment of Early Psychosis Prevention and Intervention Centres (EPPICs) for young people.
Suzanne's clinical mental health credentials and direct experience working with clients and significant trauma, brings both credibility and risk management expertise to the operational management roles she now performs within community and mental health programs and services.
Board

Professor Lyn Littlefield OAM
President
Board member 1993-present
Lyn has recently retired after 17 years as the Executive Director of the Australian Psychological Society, the peak professional body for psychologists in Australia. Lyn still serves on a number of Federal Government expert advisory and reference groups concerned with health and mental health policy, and service delivery. Lyn was formerly Head of the School of Psychological Science, La Trobe University and Inaugural Director of the Victorian Parenting Centre. She is a clinical psychologist specialising in couple, child, family and group therapy, as well as conflict resolution. She is a Fellow of the Australian Institute of Company Directors (AICD) and the Australian Institute of Management. Lyn was Vice-President from May 2013 and has been President of the RAV Board since October 2014. She was recently elected as the inaugural Chair of the National Council of Relationships Australia.

Ms Kaye Frankcom
Vice-President
Board member 2016-present
Clinical Governance Committee Chair
Kaye is a highly accomplished businesswoman, and leader in the health sector. She is an endorsed clinical and counselling psychologist, consultant and business coach to psychologists, in-demand speaker and trainer and has held national roles in psychology regulation and professional standards. She built a successful group psychology practice which she sold in 2018. She is a published author of 2 books on private mental health practice. Her consultancy practice provides program development and review, clinical governance training, executive coaching and supervision services to private practices and not-for-profits. Her current appointments include as Primary Health Network (PHN) Chair of the Expert Advisory Group on Mental Health and member of a PHN Clinical Council (North Western Melbourne Primary Health Network). She is an Associate Professor of Psychology (Deakin University) and a graduate of the AICD.

Mr Michael Hunt
Board member 2018-present
Audit and Finance Committee member
Clinical Governance Committee member
Michael has practised as a mediator for more than 35 years and was instrumental in setting up of the family mediation system in Australia. During the 1990s, Michael was Director of RAV's Family and Child Mediator Service and was RAV CEO from 2001 until he retired in December 2010. He is a former Board member of Family and Relationship Services Australia (FRSA). Michael remains an accredited family therapist, conflict management coach and mediator. Now in semi-retirement, he remains active in the sector, providing coaching services to Bond University, Victoria Legal Aid, Southern Cross University, the College of Law and various profit/not-for-profit organisations.

Ms Ronda Jacobs
Board member 2005-2013, 2018-present
Governance Committee Chair
Ronda is an experienced CEO and non-executive director, holds a Bachelor of Business (Marketing) and is a graduate of the AICD. She is passionately committed to improving the health and wellbeing of Australian families, with a reputation as an energetic, innovative and strategic thinker. Her background includes a range of Board experiences including for-purpose, statutory government authority and peak body organisations, all related to the health and wellbeing of Australians. These non-executive director positions were in parallel to a successful career in C-suite roles in the public and private sectors across a range of healthcare and wellbeing organisations within Australia and South East Asia. This diverse background includes regional responsibility (Managing Director South East Asia) for a pharmaceutical global multinational through to leadership (CEO) of a leading for-purpose community health organisation. Her particular areas of interest and expertise include developing strategic direction and then implementing and measuring progress; fostering business development and innovation; building stakeholder relationships and valuable partnerships; and governance for both risk and opportunity. Ronda is now turning this wealth of experience to further Board roles, mentoring, and other interesting projects.

Mr John Lovell
Board member 2008-present
John has more than 25 years' experience in the IT industry, both within Australia and internationally. His experience covers IT projects for the introduction of ATMs and EFT/POS within Australia, pay TV systems, broadband services, and other significant IT-related projects. Prior to returning to Australia, John was based in Hong Kong, where he was responsible for the IT infrastructure for the Walt Disney Company across Asia Pacific. John has also worked within the education sector, assisting with the integration of ICT and innovation to affect positive learning outcomes.

Professor Helen Rhoades OAM
Board member 2021-present
Governance committee member
Helen Rhoades is an Honorary Professorial Fellow at the University of Melbourne Law School. She is a past Chair of the Family Law Council (2010-2016) and Commissioner at the Australian Law Reform Commission (2017-2018). She has written extensively on the family law system, including editing 2 collections on family law and children, and has led a significant number of national socio-legal research projects on family law issues. Her work in the family law policy area was recognised in the Australia Day Honours in 2022. Professor Rhoades was admitted to practice as a Barrister and Solicitor of the Supreme Court of Victoria and entered in the Register of Practitioners at the High Court of Australia in April 1994.

Professor Colin Royse
Board member 2020-present
Governance Committee member
Colin is the Academic Director of Custom and Professional Education, in the Faculty of Medicine, Dentistry and Health Sciences, at the University of Melbourne. He is also Co-Director of the Mobile Learning Unit, Melbourne Medical School, and Co-Director of the Ultrasound Education Group, Department of Surgery. He has been involved in digital learning for nearly 20 years, and has developed innovative pedagogies for light-touch and flipped-classroom learning. In clinical practice he is a cardiothoracic anaesthetist at the Royal Melbourne Hospital and has research interests in transoesophageal and transthoracic echocardiography, pain management in cardiac surgery, cognition, and quality of recovery after anaesthesia and surgery.

Mr Michael Shaw
Board member 1990-2015, October 2018-present
Audit and Finance Committee Chair
Michael is a Managing Director at the BlueMount Capital Group. He also serves as Executive Chairman of BlueMount Capital (Beijing) Co. Ltd and of BlueMount Food and Agriculture Australia Pty Ltd. BlueMount Capital is a leading mid-tier investment banking and corporate advisory firm in Australia. Michael has extensive knowledge of both the commercial and not-for-profit sectors. He specialises in assisting mid-tier, growth-oriented private businesses to move through all phases of their life cycle, including creation, growth, transitioning, and exit. He is highly experienced across several industry sectors and also in cross border transactions including mergers and acquisitions, international public offerings, divestments, and private capital placements. Michael has over 30 years' Board experience with 14 organisations, including serving as a member of a key Australian Psychological Society Board Committee for 19 years, of the Relationships Australia National Board for 10 years including as President for 4 years, and as Executive Chair of Australia's leading healthcare and pharmaceutical recruitment, contract sales and marketing firms.