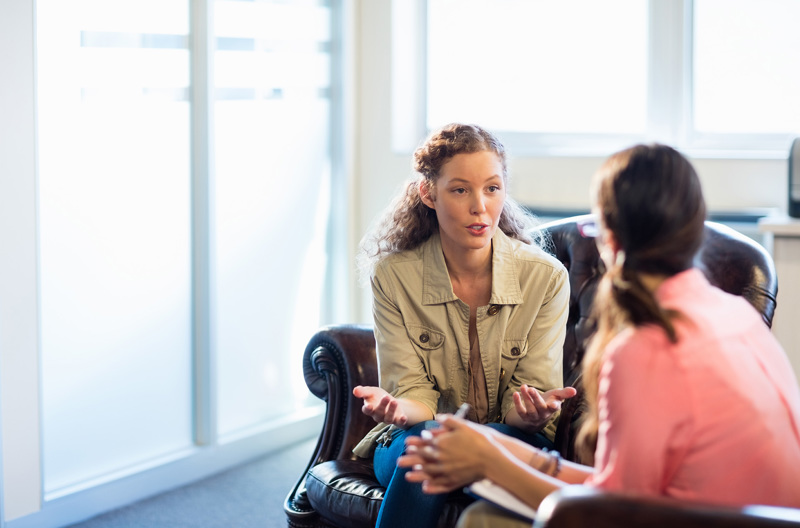 Please note, we are NOT a crisis service. If you feel unsafe and need help right now, call 000 (triple zero).
For urgent counselling support, including 24/7 crisis assistance, view our list of external services.
What is counselling?
Counselling involves talking in a safe and supportive space about any difficulties or challenges you are experiencing in your relationships. It can help you find positive ways to manage your situation.


Why attend counselling? 
Counselling can help you clarify your situation, gain new perspectives and work towards change while focusing on what's most important to you. The counselling process can support you to develop insights, generate solutions and consider choices. 


What can counselling help with? 
Counselling can be an effective way to improve overall wellbeing, by relieving distress and enhancing relationships. 
Common issues that people seek counselling for include:
relationship difficulties
separation and divorce
parenting
grief and loss
life changes 
mental health issues
managing stress
managing emotions, such as anger
family violence
trauma and abuse
loneliness and isolation. 
Whatever your concern, it's important to reach out for support.
Before beginning, we assess whether counselling is appropriate for you and your circumstances.
Safety and wellbeing is a priority and we will also refer you to any appropriate additional services that you might need.
Please note that we are not a dating agency and cannot provide services to help you find a partner. We can, however, offer you counselling support, advice and education on how to improve your current or future relationships.