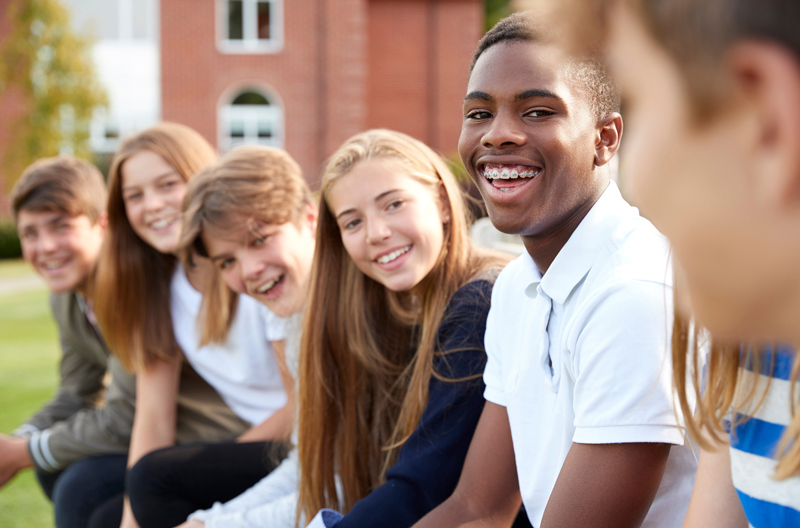 I like, like you: A healthy relationships program for secondary schools
Relationships influence us across our life span and play a crucial role in growth and development. Childhood and early adolescence represents a critical opportunity for prevention interventions and to promote healthy relationships.
Relationships Australia Victoria is pleased to provide 'I like, like you' (ILLY), an innovative early intervention and prevention program for year 7-10 students.
The program aims to address the underlying factors that contribute to violence against women, and promote healthy relationships and emotional health and wellbeing.
About the curriculum
Based on the principle of gender equality and designed to promote the knowledge, attitudes and behaviours demonstrated by healthy and safe relationships.
Strongly emphasises social emotional intelligence and the gendered nature of family violence.
Includes content for parents.
Takes a whole-of-school approach.
Engages young people with age-appropriate strategies to challenge gendered stereotypes and historical perceptions and expressions of masculinity.
Engages teachers and wellbeing staff in sessions so that they can model behaviours, reinforce learnings and help further development of students' attitudes, behaviours and skills.
Topics can include:
Safe and healthy relationships
What is good about being in a relationship
Looking after yourself
Personal boundaries and your rights
How to enjoy being in a relationship and still be yourself
How to work out conflict and repair after arguments
How to help yourself after a break-up
What to do if a friend is in an unhealthy relationship
Cost
We are funded by the Australian Government to provide a limited number of groups free of charge.
I like, like you - Upper Primary (ILLY UP): A healthy close relationships program for upper primary schools
ILLY UP is an adaptation of our successful and popular secondary school program, I like, like you.
It utilises a whole-of-school approach to promote the connection between healthy relationships and emotional health and wellbeing. Using a mixture of activities, games, and experiential exercises, the program focuses on the following themes:
Me: How to take care of yourself and identify what is a healthy relationship.
You: Practicing and learning about the skills and knowledge you need to communicate with people who are close to you.
Us: Being able to look after the 'me' and the 'you' together to create a healthy relationship
This program is designed to help children to develop healthy relationships with their friends, siblings, teachers, neighbours and parents. We believe that relationships involve three key parts…. a ME, a YOU and a US. In order to have a healthy relationship, we believe that all three parts need to be looked after.
ILLY for diverse communities and developmental life stages
The ILLY program's strength lies in its flexibility. Its core idea in respect to the connection between emotional health and healthy relationships can be adapted to many age groups, developmental family stages and communities.
The program has been adapted for adolescents between 13-18 years; upper primary school students; students with a mild intellectual disability; young Aboriginal and Torres Strait Islander people and students who live in out of home care. The core ideas of the program will also be developed for post-natal parents, and couples.
Contact us
For more information about our ILLY or ILLY UP programs, including how they can be customised to meet the needs of your school and students:
You can also contact us via the form below.