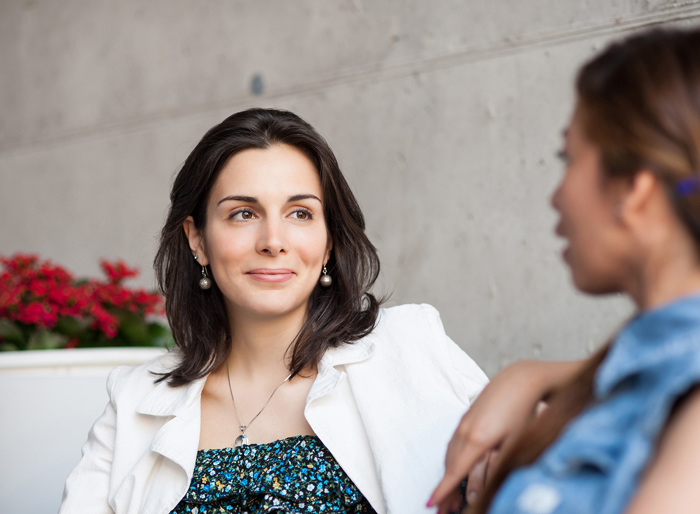 Relationships Australia Victoria's renowned Specialist Course in Integrative Couple Therapy is now in its 33rd year. It produces graduates with rigorous knowledge and specialist skills in working with couples.
In 2023, Relationships Australia Victoria (RAV) is launching an Internship Network across Australia to extend our provider framework to meet our high student demand. We are inviting private practitioners and organisations to collaborate in this national initiative.


Our students
Professional experience placement is a fundamental part of the counselling learning pathway, enabling students to apply and extend their knowledge and skills into practice in a professional counselling environment.
During the course, students also undertake training in the PREPARE/ENRICH program, a pre-marital/commitment and marriage assessment tool, using evidence-based skills and insights to foster healthy relationships. They will be able to work with couples wanting to use this program before entering a commitment ceremony.
Students are required to carry a case load of 4-5 clients per week, with a minimum of 2 appointments being conducted after hours and undertake one hour of weekly supervision. Internships require between 100 and 180 hours of specialist training.


What is the role of providers in the RAV Internship Network?
Once part of our network, organisations will indicate how many interns they can accommodate in their private practice or organisation.
With RAV's support, private practitioners or organisations match students to supervisors in their practice. The supervisor is responsible for the allocation, day-to-day direction, and professional supervision of all casework undertaken by the training intern, as well as the intern's induction into the organisation.
RAV will coordinate the administration for the students and private practitioners or organisations involved in the network.


Benefits of joining RAV's Internship Network
High-quality students joining your team, who have completed over 100 hours of specialist training in the field of couple therapy.
The client fees an intern earns will be paid to the host organisation. Therefore, organisations will receive ongoing client fees, be able to increase service delivery and consequently reduce client waiting lists.
The opportunity to mentor students who may apply for positions in your organisation.
A 10% discount on our specialised training program offerings. This includes our extensive range of public workshops, webinars and self-paced courses. These research and evidence-led programs span the areas of family dispute resolution, mediation, relationship counselling, family violence, primary prevention, and professional/workplace support and development.


Find out more
Contact us to express your interest or find out more. Phone (03) 8573 2222 or email [email protected]
)