Content warning: Please be aware that this blog contains references to pregnancy loss, forced separation from family, family violence, and other topics which may be upsetting for readers.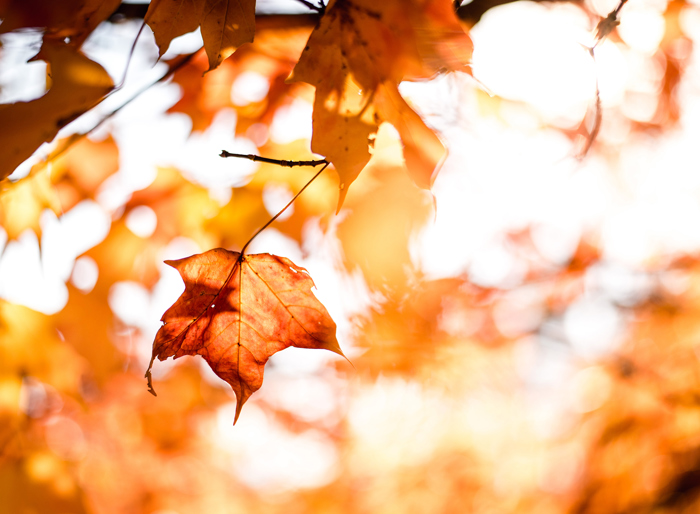 As we approach Mother's Day, plans are being made and shops, inboxes and social media streams are beginning to fill with gifts, greetings cards and newsletters celebrating motherhood.

Mothers and mother-figures contribute so much to our communities and we celebrate you and send our best wishes to everyone who is looking forward to marking the day.
We also know that there are many reasons why Mother's Day might be associated with sadness, grief or loss, including for:
Mothers whose children have passed away.
Children whose mothers have passed away.
Mothers and children who have been separated from one another.
Mothers and children who have a challenging relationship.
Mothers and children who are estranged.
People who want to be mothers but can't, for reasons outside of their control.
Mothers impacted by miscarriage, medical termination, stillbirth, newborn loss or infant loss.
Survivors of family violence and child sexual abuse.
Stolen Generations survivors and their family members.
Mothers and children who were forcibly separated at birth by forced adoption.
People who grew up in state care or orphanages and may not know their birth parents, such as Forgotten Australians.
People who may not identify with, or see themselves represented, in traditional Mother's Day celebrations, such as gender-diverse parents or parents who are transitioning.
People who are separated from one another by distance, illness, or due to quarantining, and who may not be able to mark or celebrate the day as they would like to.
To all of those who struggle with this date, we see you and we acknowledge you.
We hope the following strategies can support you to look after yourself in the lead up to and on the day. Choose which strategies might work for you and your situation.


1. Decide in advance how you're going to spend the day
If you work in an environment where Mother's Day is likely to come up and you think you will find it difficult to be in that environment, try to work from home in the lead up to the day, take some leave, or talk to your manager or a trusted colleague about ways they might be able to support you.
If you have all or some of the day off work, plan something that's going to be helpful or life-giving for you. For example:
Do something outdoors, such as a gentle walk or a hike in nature. This can also help with your physical and mental wellbeing.


Keep distracted with a good book, TV show or video game.


Spend some time with supportive friends and family.


If you've lost a mother or a child and want to do something to remember them, you could do an activity that reminds you of them, cook a meal that they loved or light a candle.


Meet up with loved ones to share memories together.


2. If you're meeting up with a family member who you have a tricky relationship with, make a plan in advance to look after yourself.
This could include:
organising to meet at a neutral location such as a park or a café, so that the space doesn't 'belong' to either of you. You could also ask to do an online catch up.


setting reasonable expectations for yourself about how the meet-up might go.


knowing your boundaries and how to communicate them. For example, 'I'm still wearing a mask while there's COVID in the community, and in the lead in to flu season, because that's what feels most safe/comfortable to me. Thank you for understanding.'
If you feel comfortable, it can also be helpful to let your family member/s know about these kinds of things beforehand, so that they're prepared and less likely to be reactive.
rehearsing how to respond to difficult conversation topics that might come up. For example, 'I'd prefer not to talk about [TOPIC], but I would love to hear about…'. You could even try role-playing the conversation with a trusted person in your life.


prioritising your emotional and physical safety and having an exit strategy in case you need to leave early. You could also organise to have a friend or other support person available to text or call afterward.


3. Have some strategies to help manage difficult feelings
Be aware of your triggers and practice some 'grounding' strategies such as breathing and mindfulness, which can help you to cope with hard feelings if they come up. The following resources can help you to get started.
If you're feeling overwhelmed, it can be helpful to take some time out to re-centre yourself, even if it's only 5 minutes to go to the bathroom or to go outside for some fresh air.
It's important to remember that no matter how uncomfortable or upsetting it can sometimes be, whatever you're feeling and experiencing is valid.


4. Limit your exposure
Try to limit the time you spend on social media and log out of any non-essential apps and accounts in the lead-up to the day.


Turn off app notifications on your phone so that you have control over when you see content.


Some platforms like Twitter will let you change your settings to hide posts containing particular words. You can also set up rules in Microsoft Outlook to automatically file away emails that contain particular phrases in the subject line.


Try to avoid public spaces like shopping centres where there's likely to be a lot of event promotion. Consider ordering your groceries online or asking a friend or family member to pick things up for you.


5. Ask for support
It can sometimes be hard to share personal struggles with other people, but having good support networks in place can make difficult times easier to bear. If you feel comfortable, reach out to trusted people around you and let them know that this day is hard for you, and what would be most helpful in terms of support.
You may also wish to talk to a counsellor or psychologist in advance, or book a follow-up appointment to debrief in a supportive, professional and confidential environment.
To make an appointment to talk to a counsellor at Relationships Australia Victoria (RAV), please contact your nearest centre.
If you or someone you know is in immediate distress or danger, call emergency services on 000 (triple zero).
For 24/7 crisis support, contact:
The following support services can also help:
'Dos' and 'Don'ts' for supporting other people around Mother's Day
Do:
Try to be sensitive about how much you talk about Mother's Day.
Offer support, and ask them what would be most helpful. It's okay if they don't know.
Listen respectfully to whatever they share with you and keep it confidential.
Don't:
Don't ask colleagues or people you don't know well about their experiences. If they want to share, they will.
Don't judge the person, or say anything that undermines or invalidates them. If they're choosing to share with you, it's because they trust you.
Don't tell them what they should or shouldn't do unless they specifically ask for your advice.
This post does not constitute professional advice. It is for informational purposes only.