Strengthening family relationships in the City of Yarra: An evidence-informed, place-based approach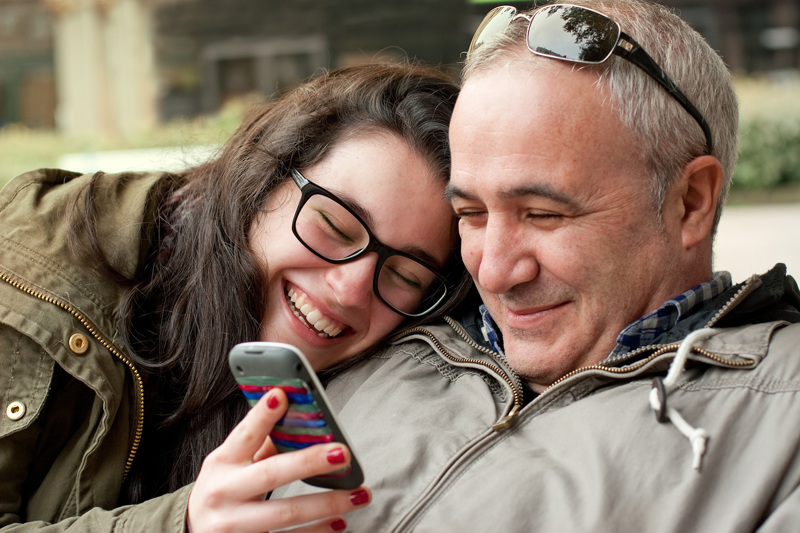 Relationships Australia Victoria (RAV), through our Melbourne Family Relationship Centre (FRC) is a proud partner of the Yarra Communities that Care (CTC) initiative. Yarra CTC is a collaboration of 24 local partner agencies who share a commitment to support the healthy development of young people in the City of Yarra.

Informed by a youth survey and community consultation, Yarra CTC's focus is on working with children, young people and their families in Yarra to strengthen family relationships, enhance emotional wellbeing and strengthen school engagement. Melbourne FRC leads the 'Strengthen Family Relationships' priority area, and coordinates the delivery and evaluation of Tuning in to Teens™ programs and webinars for parents.
In June 2022, the City of Yarra adopted and launched its 2022-25 Yarra CTC Action Plan, which takes a 3-tiered approach to building the emotional literacy of and connection between parents/carers and their children in the City of Yarra.
Tier 1: Widespread emotional literacy messaging for parents
Tier 2: Evidence-based program support for families
Tier 3: Connected and equipped community of practice
Over the last 12 months, the project has achieved significant reach in sharing key, evidence-based social and emotional literacy messaging with families, including through webinars, information sessions and school and council communications.
The collaborative and place-based nature of this approach has also contributed to systemic change in the community through fostering genuine collaboration between partner agencies, authentic partnerships with schools, and further improving models of practice and emotional literacy across agencies and practitioners in the City of Yarra.
Tuning in to Teens™: An evidence-based program to improve parent-teen relationships and adolescent mental health
Parenting strategies that encourage children and young people to understand and accept their emotions are associated with improvements in their relationships and mental health (Gottman et al., 1996; Yap, et al., 2016). In a 2010 review of the University of Melbourne's Tuning in to Kids™ program, extensive evidence was found which supports the benefits of emotion-focused parenting (Havighurst, Radovini, Hao, Kehoe, 2020).
Tuning in to Teens™ is an evidence-based adaption of the Tuning in to Kids™ program  for parents of adolescents aged 10-18 years.
Evaluations and participant feedback consistently show that the program leads to improvements in parenting and parent-teen relationships and reduces family conflict. Randomised control trials have also demonstrated that early adolescents with parents who completed the program had lower levels of symptoms associated with anxiety and depression (Havighurst & Harley, 2010).
A snapshot of the program in 2022
In 2022, we partnered with schools in the City of Yarra to deliver 8 Tuning in to Teens™ programs to 72 parents/carers of 115 children. This included one program for culturally and linguistically diverse families, 3 in-person programs and 5 online programs.
We also delivered 4 refresher sessions for parents/carers who had previously completed a program, 2 webinars to over 300 participants and one information session for 40 parents at a local school.
Participants' feedback about the program's benefits:
'Learning how to be aware of my child's emotions but also my own reaction to it.'
'Recognising bids for connection and so being present (physically, mentally etc) and therefore so many more opportunities to connect.'
'I have tools now that enable me to go in more calm and curious which means flipping my lid less.'
In post-program evaluations*, parents noted the following improvements to their emotional literacy and parent-child relationships:
100% had an improved understanding of emotion coaching
98% were doing things differently as a parent
98% had an improved understanding of child's emotions and behaviours
90% had an improved understanding of emotions and behaviour
86% had a stronger connection with child(ren)
85% had increased confidence in responding to child's emotions
82% had increased confidence in responding to child's behaviours
80% had increased confidence in regulating emotions and behaviour
72% noticed changes in family/children as a result of participating in the program
* Post-program surveys were completed by 58% of participants.
Supporting Yarra families in 2023
The partnership is looking forward to continued delivery of Tuning in to Teens™ in 2023, with 8 to 10 programs already scheduled. The project will focus on strengthening collaboration with culturally and linguistically diverse communities, continuing delivery of webinars and equipping the community of practice with professional learning and networking.
RAV is leading the ongoing evaluation of Yarra CTC. In 2023, RAV is focusing on the project's collaborative, place-based approach to strengthening family relationships in the City of Yarra, and its outcomes for families and the community.
References
Goleman, D. (1995). Emotional intelligence. Bantam Books, Inc.
Gottman, J. M., Katz, L. F., & Hooven, C. (1996). Parental meta-emotion philosophy and the emotional life of families: Theoretical models and preliminary data. Journal of Family Psychology, 10(3), 243–268. https://doi.org/10.1037/0893-3200.10.3.243
Havighurst, S. S., Wilson, K. R., Harley, A. E., Prior, M. R., & Kehoe, C. (2010). Tuning in to Kids: improving emotion socialization practices in parents of preschool children - findings from a community trial. Journal of Child Psychology & Psychiatry, 51(12), 1342–1350. https://doi.org/10.1111/j.1469-7610.2010.02303.x
Molloy, C., Macmillan, C., Harrop, C., Perini, N., Goldfeld, S., (2019) Parenting programs for child behavioural problems: an evidence based review [of] indicators to assess quality, quantity and participation. Murdoch Childrens Research Institute, Social Ventures Australia, Bain and Company, & Royal Children's Hospital.
Yap, M. B. H., Morgan, A. J., Cairns, K., Jorm, A. F., Hetrick, S. E., & Merry, S. (2016). Parents in prevention: A meta-analysis of randomized controlled trials of parenting interventions to prevent internalizing problems in children from birth to age 18. Clinical Psychology Review, 50, 138–158. https://doi.org/10.1016/j.cpr.2016.10.003