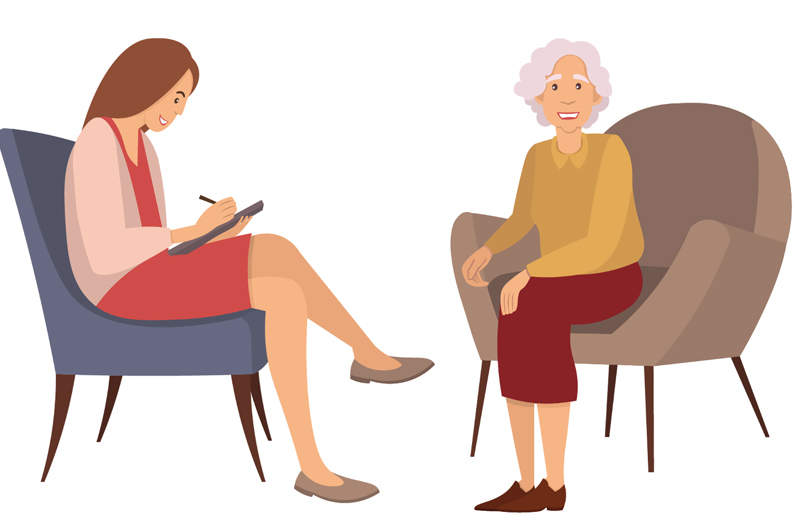 Who can attend counselling?
Please note, we are NOT a crisis service. If you feel unsafe and need help right now, call 000 (triple zero).
For urgent counselling support, including 24/7 crisis assistance, view our list of external services.
Who can attend counselling?
We work in a flexible and non-judgemental way with: 
couples, parents and families 
individuals, including children and young people. 
We are sensitive to cultural appropriateness and can adapt our services to meet the needs of a wide range of cultures and community groups.
Interpreters are available on request. Please discuss this with us when you make an appointment.
We welcome calls through the National Relay Service.
Individual counselling
We offer individual counselling for relationships in all their aspects. 
This can include understanding past relationships and how they impact on the present, or reflecting on starting a new relationship. Whatever your concern, we're here to support you. Counselling can help with understanding and integrating your experiences, and moving on.
If you're currently in a relationship, you can attend relationship counselling alone or with your partner. Attending counselling alone can still be very beneficial for your relationship. If your partner decides to also attend sometime later, we can discuss how this can be managed.
Couple counselling
We frequently work with couples in our counselling service. Sessions generally involve a couple working with a counsellor around key concerns they or the counsellor identify. 
These will often be about communication issues and the impact of recent and past experiences. 
Couples also frequently come to us for support for conflict and with parenting, grief and loss, managing stress, life changes, financial stress and managing emotions.
We also offer pre-marital/pre-commitment counselling and education for couples.
Enquire about our PREPARE/ENRICH program today.
Child, parent and family counselling
We focus on a whole-of-family approach with expertise working across the life cycle.
We can offer counselling for parents and families, including family support services for relationships between parents and their children or teenagers.
Family counselling is available at our centres in Ballarat, Boronia, Cranbourne, Kew, Sunshine, Shepparton and Traralgon.
View our other services for children and families. 
How we can help
Our counsellors can help you and your family to assess needs, identify areas for change, and use your strengths to restore or repair your relationships, where safe and appropriate.
We can also see your child, teenager or adolescent for individual sessions.
For some families, there are times when it hasn't been possible to seek help early, and stresses and difficulties have become very troubling, traumatic and sometimes unsafe. 
Our counsellors are highly skilled at responding to these situations and can assist and support all of the members of your family to relate to each other in a safer way.


Our counsellors will not:
take sides
make judgments about who is right or wrong
tell you what to do or what decisions to make. 


Our counsellors will:
guide you and your family members through a discussion of your feelings, experiences and options
assist parents and work with all family members in a supportive and non-judgmental way
support you to build real solutions, informed by the strengths, wisdom and knowledge of family members.