Culturally appropriate men's behaviour change programs for Vietnamese men who use family violence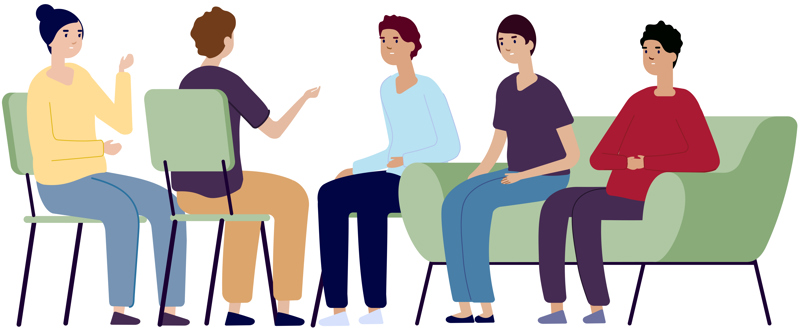 Expressions of interest are now open for our Vietnamese men's behaviour change program, starting on 22 June 2023 in Sunshine.
Delivered by experienced bi-lingual facilitators, this program is tailored to meet the needs of men from the Vietnamese community. It helps men to strengthen their family relationships and learn about family violence and its impacts on women and children, as well as relevant Australian laws and legal processes.  
The program highlights the importance of healthy relationships. It supports men to take responsibility for their use of controlling, abusive and violent behaviour and learn new ways to manage their relationships without using violence. 
'I feel like once I do attend the program, I will learn more things to improve my family relationships. I also feel relieved that there is no language barrier with the facilitators.'
– Vietnamese MBCP participant
The awareness that facilitators have of Vietnamese customs and traditions, and the challenges that are commonly faced by migrants, helps them to build rapport with participants. In turn, this enhances the men's engagement with program content and the likelihood of them changing their behaviour. 
With a focus on prioritising the safety of women and children, a Vietnamese-speaking family safety practitioner makes contact with partners and former partners of participants during the program. This component of our Family Safety Model involves comprehensive risk assessments and relevant referrals to ensure that women and their children are afforded support and safety. 
'It's powerful to witness the changes that happen during our Vietnamese MBCPs – in terms of the men's knowledge, their attitudes of gender equality, and their behaviour.
The family safety contact process empowers women to recover from the damage of family violence and recognise that they have the right to be safe in their relationships.'
– Vietnamese MBCP facilitator
We've delivered this program since 2014 and are pleased to re-commence face-to-face groups this year after pausing the program as a result of COVID-19.


Joining the program
Referrals are not needed to access our services; however, we welcome warm referrals from other organisations, professionals and service providers where it will help to support clients to access our services.
To enquire about the program: