Healthy Clubs, Healthy Relationships: Preventing family violence through sport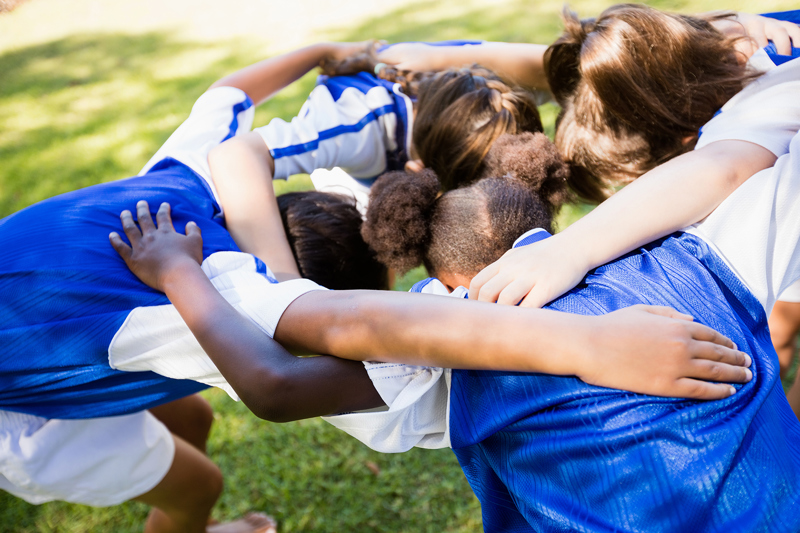 We're proud to announce our involvement in a new 'Healthy Clubs, Healthy Relationships' project that is designed to promote gender equality in sporting clubs and leagues across Victoria. Victorian clubs and players will gain access to expert knowledge and best practice advice around gender equity action plans, intersectionality, cultural diversity and the development of culturally safe content. 
Relationships Australia Victoria (RAV) will lead the project in partnership with Melbourne City Football Club, Victorian Amateur Football Association, Women's Health in the North and SBS.  It is one of several family violence prevention initiatives supported by the Victorian Government as part of the Preventing Violence Through Sport Grants Program. 
The project will deliver the following key activities:  
Healthy and respectful relationship education workshops

for players, coaches, league staff and parents/families of players.

 

 


Development and delivery of Gender Equity Action Plans.

Plans will be

tailored to the actions needed to affect positive change in each individual club and developed in consultation with gender equity practitioners at Women's Health in the North.

 
We will also work with the leagues and our partner organisations to develop cultural and gender equity modules for each element of the program, to build broader awareness about the diverse and cultural needs of players, and to support gender equity across cultures. 


Program aims
Healthy Clubs, Healthy Relationships is designed to embed gender equity principles in clubs and leagues in order to improve the lives of women, girls, and gender diverse people. It will also promote different forms of masculinity through supporting men's transition into and during fatherhood. 
The program will focus on addressing intersecting forms of inequality as we recognise that gender inequality cannot be separated from other forms of inequality.  
Through interactive and educational activities, we will promote the links between gender equality, respectful relationships and preventing violence against women; and encourage clubs to invest in gender diverse leadership teams and membership. 
Using a whole-of-sport approach, we will work with people at all levels of the club hierarchy, from supporters through to executives, to ensure that all those involved with clubs have the opportunity to learn and that changes are club-wide. 
Our experience delivering healthy relationships and primary prevention programs
Our organisation has a wealth of experience designing, delivering and evaluating projects across the areas of respectful relationships, mental health, correctional cohorts, fatherhood and family violence. 
We are the largest provider of men's behaviour change programs in Victoria and provide a range of primary prevention initiatives, including our 'I like, like you' healthy relationships program for schools, and a national Support for Fathers project which engages fathers and professionals to promote gender equality and prevent family violence. 
'Right now, there is a movement towards more diversity in sporting clubs and an increasing number of women and girls participating. In response to this, clubs need to provide an environment where women, girls and gender diverse people feel included, safe and part of a club,' said Dom Alford, RAV Program Leader Primary Prevention.  
'The evidence shows that promoting gender equality benefits the players, the club and the league both on and off the field, and we're so pleased, therefore, to be working with these two leagues around gender equality. 
'RAV has a proven track record of leading projects like these and, in partnership with the leagues, will provide clubs with an exciting opportunity to make significant strides towards gender equality.' 
Planning and development for the project is currently underway, with program delivery anticipated to commence in mid 2023. 
For more information, contact Dom Alford, Program Leader Primary Prevention by emailing [email protected] or phoning 0437 305 881.