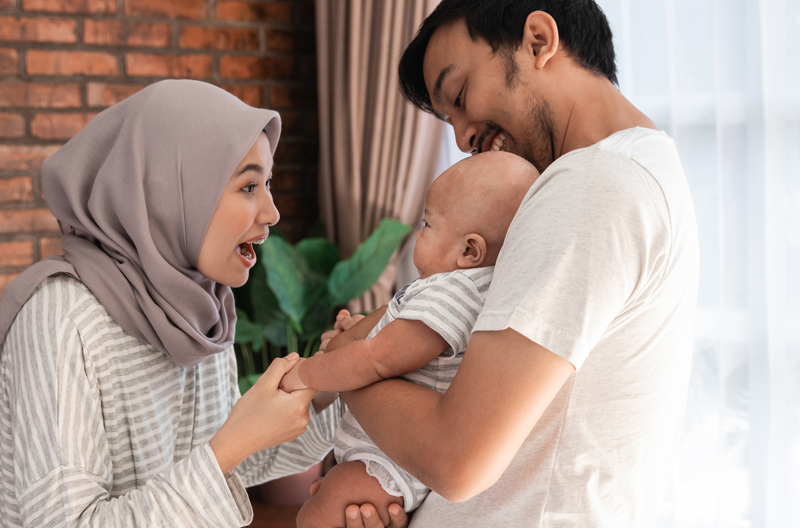 Child and parenting groups
Our parenting programs help children, young people and families understand emotional development, communicate well and manage conflict in healthy ways.
We offer a range of general groups, as well as specific groups for separated parents, and also for dads who have used violence in their relationships.
Our priority is always the
wellbeing and safety
of children and young people.
Circle of Security Parenting™ 
A free, 8-week program to help parents and carers to support and strengthen their relationship with their children. 
This program is currently only available to parents in specific areas of Ballarat and Sunshine. 
It's common for parents to sometimes feel lost or like they don't know what their child might need from them. Imagine what it might feel like if you were able to make sense of what your child was really asking or needing from you. 
The Circle of Security Parenting™ program is based on decades of research about how secure parent-child relationships can be supported and strengthened. 
This course teaches you to: 
understand your child's emotional world by learning to read their emotional needs 
support your child's ability to successfully manage emotions 
enhance the development of your child's self esteem 
honour your own inner wisdom and desire for your child to be secure.

DadStuff
A free, online program for dads and father-figures, on different ways to be a dad, your relationship with your partner, and connecting with your kids. 
Each program includes 2 sessions that last for 1.5 hours. 
You'll have access to free resources developed specifically for dads on: 
7 types of dad 
Healthy family relationships 
Bonding with your kids 
Connecting with other dads 
Dads at work 
We also talk about other programs, services and activities available to dads around Australia. 
DadStuff is delivered through our Support for Fathers project.

Tuning in to Kids™ 
A 6-week program, developed by the University of Melbourne, that supports parents and carers to enhance their parenting skills, build their relationship with their child and learn about emotionally intelligent parenting.  
Emotional intelligence is about being able to understand and regulate your emotions, and communicate with others about how you're feeling. 
This evidence-based program focuses on developing key skills that will support you to recognise and respond to your child's emotions, manage conflict and help your child develop emotional intelligence. 
We run programs for: 
parents and carers 
dads and father-figures 
Vietnamese parents 
Afghan women 
Afghan men.

Tuning in to Teens™ 
Tuning in to Teens™ is an evidence-based adaptation of Tuning in to Kids™, designed for young people aged 10-18 years. 
This 6-week program helps parents and carers support their adolescent or teen to develop emotional intelligence and conflict management skills. 
In this evidence-based program, you'll develop key skills to: 
communicate with your teen 
recognise and respond to your teen's emotions 
help your teen learn to manage their emotions 
teach your teen how to deal with conflict.

P
arenting After Separation Seminar (PASS) program
In this program, parents learn how separation and related conflict can impact children, and gain information and strategies to help their children adjust.  
It includes approximately 8-9 hours of online learning which you can access for 12 months, and a 2-hour small group discussion. 
The online learning is divided into 3 core sections and optional electives: 
Section 1:

Self-care

 

Section 2:

Co-parenting

 

Section 3:

Being attentive to children's needs

 

Electives:

Additional, recommended content on communication, conflict management and family therapy

Repair-enting
A structured, online program for dads who have completed a men's behaviour change program with Relationships Australia Victoria in the past year, and who are currently parenting children on a part- or full-time basis, or hoping to redevelop a relationship with their children. 
The program covers: 
fathering – how it's changed

 

developing short- and long-term parenting goals

 

positive discipline

 

providing structure

 

what legacy do you pass on?

 

problem solving

 

understanding how children think

 

providing warmth.